Difficulty Light
Intensity 2
Exercise mat
The lesson is aimed at eliminating muscle imbalances that lead to back pain. There are exercises to strengthen the deep stabilization system during the lesson, but also a number of exercises for stretching, relaxing and breathing exercises. A variety of aids are used during the lessons, such as overballs, gymballs, massage balls and expanders.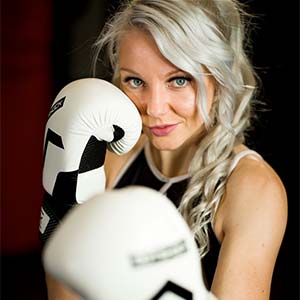 Instruktor skupinových lekcí a osobní trenér
Zuzana je trenérka pocházející z Ústí nad Labem, která dokáže komplexně pomoci s dosažením Vašich osobních cílů. Již 4 roky se aktivně věnuje fitness, výživě, psychice i osobnímu rozvoji.  Oblíbené moto – Vaše tělo je jediné místo, ve kterém musíte žít navždy. Starejte se o něj s láskou.