Difficulty Hard
Intensity 4
Exercise mat
Tabata is an interval exercise that can promote muscle growth while burning excess fat. An intensive training for men and women. The original Tabata uses 20-second intervals with 10-second breaks. One exercise per muscle consists of eight reps.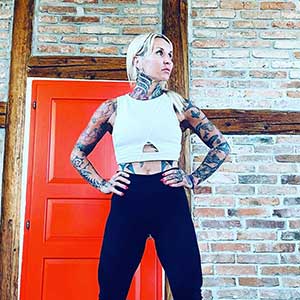 Instruktor skupinových lekcí
KOTALÍKOVÁ LENKA – KAHU
Vystudovala jsem Massey University New Zeland Wellington v oboru tělovýchovná fakulta a poté v ČR výtvarnou školu, což může být pro mnohé překvapení. V oboru fitness se pohybuji 25 let a to jako osobní trenér tak jako instruktor skupinových lekcí typu jóga, pilates, kruhové tréninky, intervalové tréninky, tabata a HIIT. Samozřejmě i já se věnuji LM a to programům Bodyattack, Grit, Bodybalance, Bodypump.