We bring you an extensive library of online workouts and lots of other content from the world of fitness, health and a healthy lifestyle. Join the modern approach to exercise. In our studios, we are constantly preparing new lessons for you under the guidance of professional instructors and personal trainers of Form Factory. It doesn't matter if you have a TV, mobile phone or computer, the content is available to you from anywhere and anywhere. Lessons are available live and recorded, so you will not lose any exercises and you can watch and practice it, for example, in the comfort of your home or on the road.
Training couldn't be easier, start now.
Do you want unlimited access to complete content and online trainings?
Now you just need free registration for free without being a member of Form Factory clubs.
Are you already a member of Form Factory and do you visit our clubs?
To log in to the premium content, use your access data that you received when signing the contract and with which you log in to your Client Zone / My Account. If you have forgotten your access data, you can easily restore it here.
Are streaming and online lessons for free?
Yes, lessons are available for free, just a simple registration. Access to content is unlimited in time and number of lessons viewed.
Form Factory wishes you to enjoy the exercise with us.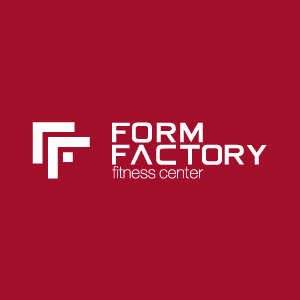 12 fitness clubs in Prague, 2 clubs in Brno and one in Ostrava
Form Factory is one of the major providers in the field of fitness, wellness and healthy lifestyle. In the Czech Republic, Form Factory operates 12 of its own clubs in Prague, 2 clubs in Brno and one in Ostrava. The range of services includes fully equipped centers for effective individual training, a wide selection of group programs including Les Mills led by professional instructors, as well as wellness areas including swimming pools, saunas, steam baths and whirlpools. Form Factory sets its standard according to the latest knowledge and trends from the world of health and fitness.