Difficulty Medium
Intensity 2
Exercise mat, elastic band
Body Refresh is an exercise that is suitable for everyone. During the lesson, you will train most muscle parts with your own weight or basic equipment within 20 to 30 minutes.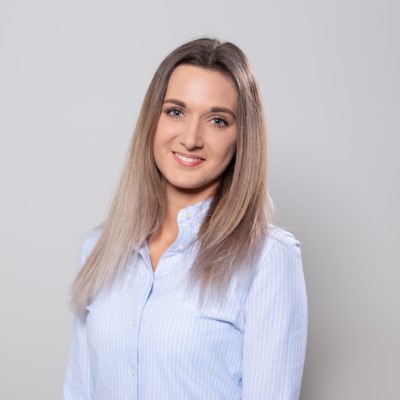 Club manažerka a osobní trenérka FF Eden
Vystudovaná sociální pracovnice pohybující se v oblasti fitness již od roku 2013, kdy začínala jako lektorka Port De Bras a postupně se přes pozici recepční dostala do managementu klubu Jatomi Fitness. V současnosti působí jako Club manažerka a osobní trenérka ve Form Factory Eden. Zajímá se o psychologii, miluje tanec, procházky, výlety po ČR i zahraničí a v poslední době si oblíbila také jógu.