Difficulty Medium
Intensity 3
Exercise mat
Training focusing on the center of the body using basic exercises, in which we slowly add to the intensity. We strengthen both the superficial abdominal muscles and the deep abdominal muscles.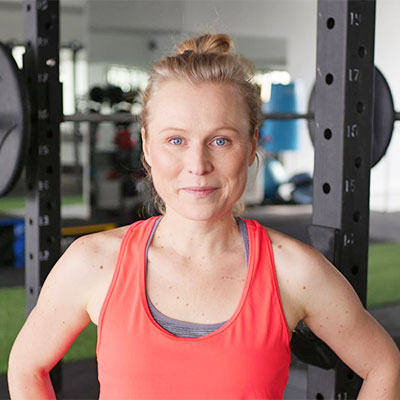 Instruktor skupinových lekcí
Jmenuji se Tereza. Ve fitness světě se pohybuji zhruba 15 let a pohybuji se ráda😀momentálně na vlně Pilates a Jógy, které jsou mou doménou a kterým se plně věnuji v každé volné chvíli, nejen jako lektor, ale také sebevzděláváním. V těchto oblastech cvičení je stále prostor k posouvání se dál a objevování něčeho nového a to se mi na tomto směru velmi líbí a motivuje. Pilates a jeho rozsah pohybu, jóga a její sebepoznání a koncentrace. A přesně to se snažím předat svým klientům na lekcích. Nejen flexibilitu a rozsah pohybu, ale i sílu, koncentraci a vytrvalost. To vše pak propojit se sílou naší mysli. Těším se na lekce s Vámi a na nové zážitky.