Difficulty Medium
Intensity 3
Exercise mat
Pilates, or the Pilates method, is an exercise system that improves muscle control function, body flexibility, strength and breathing. Pilates is aimed at strengthening the muscles of the whole body, especially the deep ab-dominal muscles, the back and pelvic floor muscles.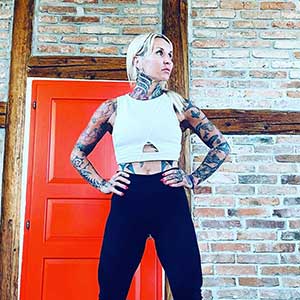 Instruktor skupinových lekcí
KOTALÍKOVÁ LENKA – KAHU
Vystudovala jsem Massey University New Zeland Wellington v oboru tělovýchovná fakulta a poté v ČR výtvarnou školu, což může být pro mnohé překvapení. V oboru fitness se pohybuji 25 let a to jako osobní trenér tak jako instruktor skupinových lekcí typu jóga, pilates, kruhové tréninky, intervalové tréninky, tabata a HIIT. Samozřejmě i já se věnuji LM a to programům Bodyattack, Grit, Bodybalance, Bodypump.