Difficulty Medium
Intensity 2
Exercise mat
Exercise based on regular repetition of basic yoga poses that are dynamically sequenced. It focuses on balancing muscle imbalances, shaping problem areas, stretching muscles and relaxing.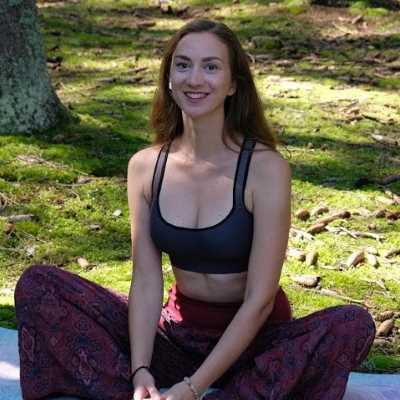 Instruktorka jógy
Vždycky jsem si říkala, že jóga není nic pro mě, je na mě moc pomalá, určitě se budu nudit… až jsem jí nakonec naprosto propadla a po několika letech praxe jsem se rozhodla udělat si lektorský kurz. Benefity mé praxe jógy se mi totiž začali přelévat do celého mého života, byla jsem klidnější, začala jsem běhat rychleji a déle, protože jsem najednou uměla dýchat zhluboka, naučila jsem se být flexibilnější nejen na jóga matce, ale i v otázkách reakcí na různé situace. No, a teď jógu učím, abych mohla tohle všechno zase předávat dál. Zároveň jsem si vědoma, že v józe budu navždy studentem a snažím se neustále vzdělávat otázkách filozofie, psychologie, fungování našeho těla, mysli, práce s energií, abych mohla svých studentům nabídnout to nejlepší, co v ten daný moment můžu nabídnout.
Své lekce vedu s lehkostí a snažím se, aby jste odcházeli odpočatí, zároveň trochu zpocení a hlavně vibrující energií!
Web: jananagyovayoga.com | IG: nagy_yoga | Tel: +420 737 423 736 | Email: nagyyoga1@gmail.com